Pooki's Mahi® drop ships orders for qualified, approved resellers.
Process:
Log into PookisMahi.com first.
Select the products, add the quantity, enter payment information and destination address.
Check out by paying for the order.
Enter the address of the recipient.
The recipient will receive an email of the order. You may also check on the status of the order by going to Order Tracking, entering the Order # and email address.
Detailed Answer:
Go to Wholesaler vs. Distributor to learn more about reseller qualifications.
Pooki's Mahi does not automatically approve resellers. Pooki's Mahi is focused on high quality resellers who understand digital marketing, online security, technology, have customers that match Pooki's Mahi customer profile, and know how to sell luxury single serve coffees. Pooki's Mahi is extremely protective of our customers. Pooki's Mahi products always sells out.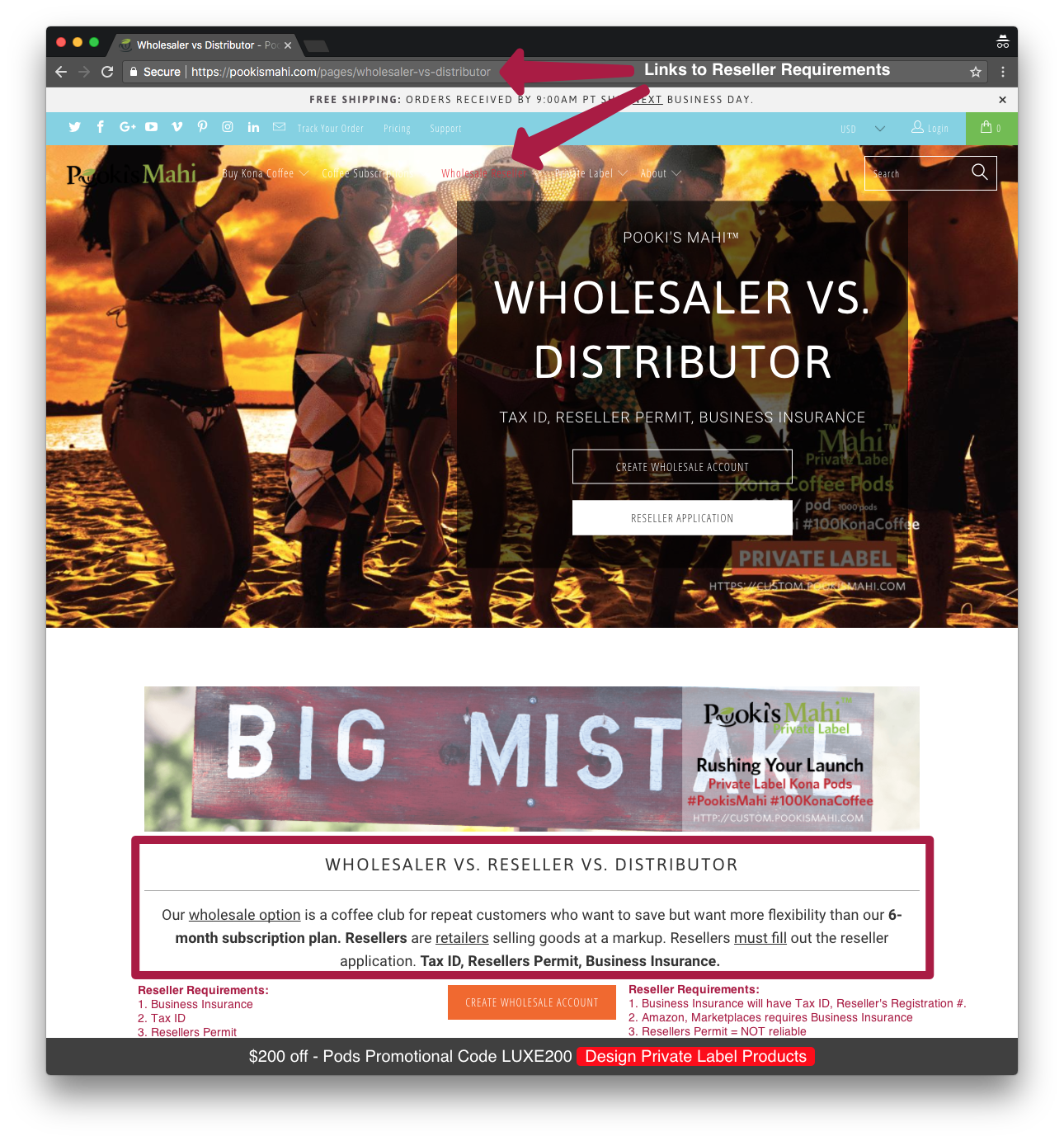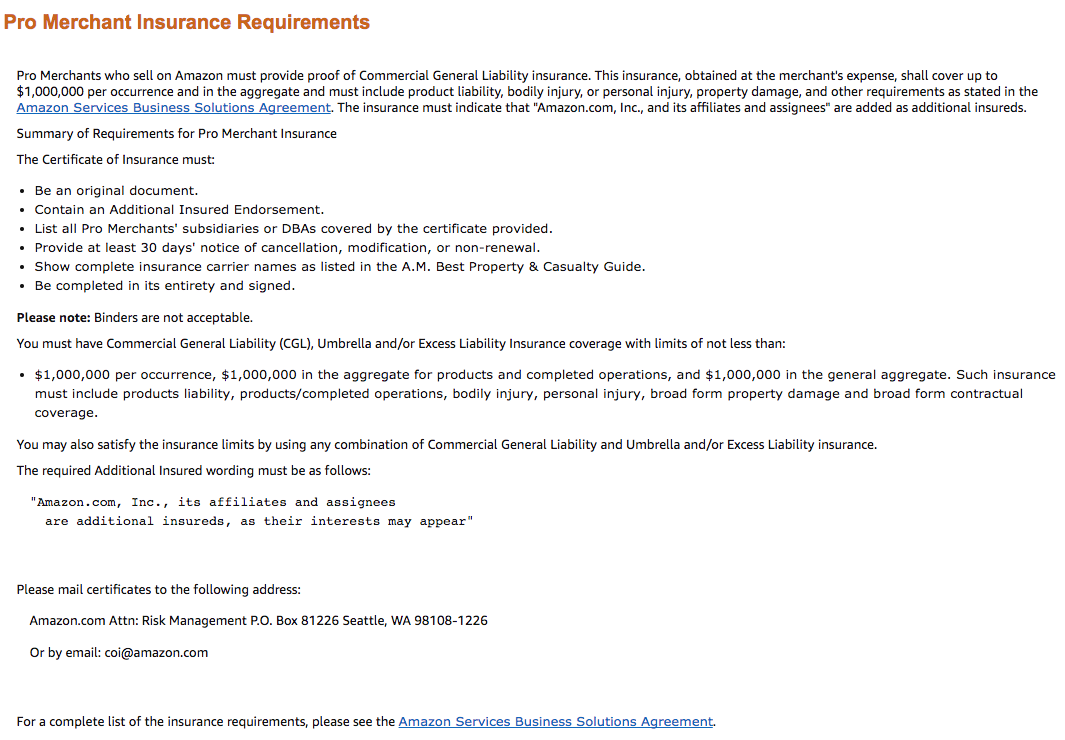 Summary:
Pooki's Mahi will not provide price lists to unqualified resellers.

Pooki's Mahi® defines "Dropship" as an individual representing a firm that will resell Pooki's Mahi products through their own website or other sales channels. We've implemented restrictions to sell Pooki's Mahi™ 100% Kona coffee pods on marketplace platforms (Amazon, eBay, etc.); protects our brand from cyber-bullies, cyber-criminal activities (fraudulent/unqualified resellers).

Don't want to fill out the lengthy application?
Send the required documents (business insurance, US Tax ID, Resellers Permit). It will take much longer (6-9 months) to complete our due diligence.

We drop ship for approved resellers:
Required Documents: Business Insurance, US Tax ID, Resellers Permit
Reseller application required
Drop Ship Price: $42.39 [$52.99 MSRP - 20% Reseller discount = $10.60)] as of 7/2017
Distributor Non-negotiable requirements:
Distributor pricing (less than $42.99) available to qualified firms (selling $85K/month - orders process via PookisMahi.com).
Distributors must:
Have their OWN Fulfillment center to distribute products.
Minimum orders at "Reseller Pallet 140" or "Reseller Pallet 280".
Firms

DO NOT

qualify for distributor discounts if Pooki's Mahi drops ships orders.

For International Sellers:
If you sell on Amazon.com (or any country site), Business Insurance, US Tax ID, and Resellers Permit are required.

If you sell on your own online store (site), physical store (grocery store, hotel, luxury accommodations, cafe), then email documents that verify your BUSINESS IS LEGIT BEFORE we can assign a RESELLER account.
Documents verifying businesses: Business Insurance, US Federal Tax ID. Pooki's Mahi Policy Team cross checks information against available legal databases to verify business validity.
Documents/Entities Considered Fraudulent: DUNS number (private firms should NEVER publish financial or personal information online), Homeowners Insurance, Car Insurance, Resellers Permit from a non-US Headquartered entity (these can be doctored), Social Security Number (these can be faked).
If we catch your firm selling on any online marketplace platforms like Amazon.com, ebay, Jet.com, Walmart.com, etc. then Pooki's Mahi Policy Team will document/report your firm to the appropriate authorities as a cyber-criminal, cyber-bully with the intent to harm, slander, phish, or engage in fraudulent activities.
Cyber-Criminal Activities:
Pooki's Mahi Policy disqualifies firms engaged in cyber-bullying or cyber-criminal activities. Pooki's Mahi prioritizes online security, protecting Pooki's Mahi customer base and results. Pooki's Mahi reports an average 25+ firms per week to authorities.
IP bullying, Cyber-Bullying by selling on Jet.com, Walmart.com, etc. Pooki's Mahi owns is the manufacturer and brand owner of our brands on Jet, Walmart, etc. This means we own the product merchandising, IP on Jet and Walmart. Jet, Walmart allows manufacturers, brand owners to sell on the platform.
IP Bullying / Defamation by squatting on Pooki's Mahi brands. All of our brands are protected with the UPC prefix 853 and 812. Hawaiian Islands Tea bundle is owned/merchandised by Pooki's Mahi; however Amazon FUBAR'D (F*cked Up Beyond All Recognition) Pooki's Mahi listing(s).
Cyber-Bullying / Cyber-Criminal by doxing, stalking, phishing for personal information, slander, etc. with the intent to inflict physical or mental harm. A green mountain coffee maker of single serve black and white cups cyber-bullied Pooki's Mahi Founder since 7/2014. The last incident was on 12/2016 slandering brand/execs misuse of a specific word (not true).
Cyber-Bullying by GMCR - July 2014: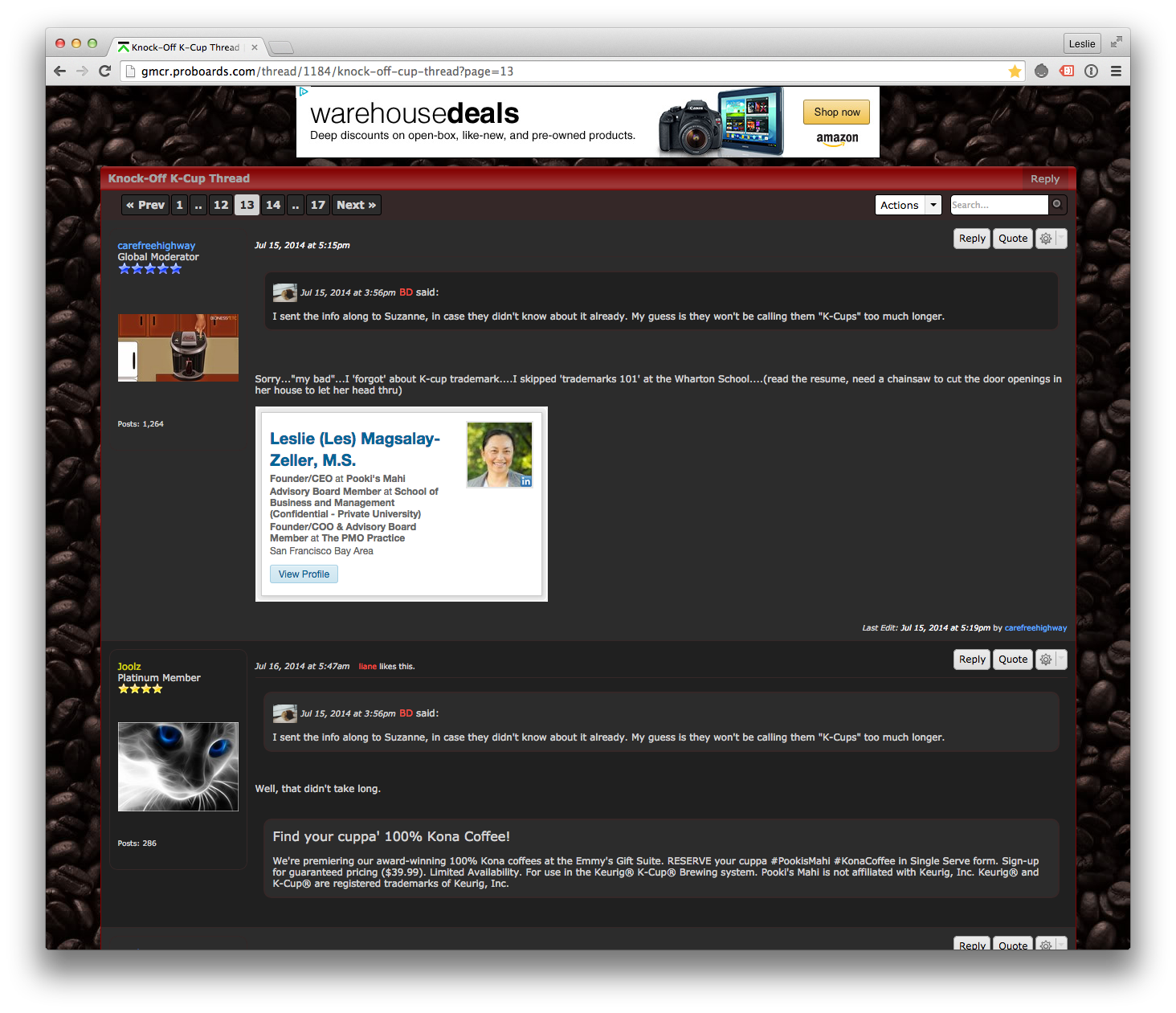 Links:
1. Pooki's Mahi's Customer Success Center - http://support.pookismahi.com
2. Wholesale & Reseller - http://support.pookismahi.com/hc/en-us/categories/200322987-Wholesale
3. Reseller Application - https://pookismahi.com/pages/wholesaler-vs-distributor


We will wait for the application to come through before taking the next steps.